About Sunless Tanning
We all love that radiant, healthy, bronzed, just back from an island holiday look but from young we have learned that the excess UV rays of the sun (or a sunbed) is not good for our skin.
Spray tanning as a healthy alternative to sunbathing or sun bed tanning gained popularity in the past decade. Wider acceptance of spray tanning as the "healthy way to tan" has resulted in leading salons and spa's calling for alternative products to satisfy the more educated needs of their clients. Various attempts to develop the ultimate spray tanning solution have failed – until Spraytan.
South African salons and spa's can now offer a new generation spray tanning solution to their clients. Any experienced spray tanning Therapist or regular user will quickly recognise the vast advantages of Spraytan's range of sunless tanning products.
Spraytan is a leading and established South African supplier of a full range of sunless tanning products and equipment. The products and equipment that we supply have stood the test of time and have proven itself by the thousands of satisfied clients that have experience the "SPRAYTAN - healthy way to tan".
Why have a tan?
A tanned body looks healthier.
A tanned body looks younger.
A tanned body looks sexier.
A tanned body looks slimmer.
Self esteem is given a boost.
Why spray tanning?
Ultra Violet (UV) rays from exposure to the sun and sun beds play a significant part in the rapid rise in skin cancer. South Africa has one of the highest incidences of skin cancer and dermatologists are increasingly reporting cases of skin cancer in younger age groups. It is the healthy way to tan – no damaging effects of the sun ie. no sunburn.
It is a common mistake to believe that all sunless tanning solutions are the same. Nothing could be further from the truth. Spraytan solutions are different! The most obvious reason is the colour – a natural sun-kissed bronze glow combined with just a hint of your own natural undertones that looks like you have just walked off the beach. But there is so much more:
Our solution is the industry leader
"Just walked of the beach" bronze colour with a hint of natural undertone
Oil Free
Alchohol Free
Fragrance Free
Hypoallergenic
Formulated with long term health in mind
Dries in seconds instead of minutes
No sticky or greasy feeling
No staining of clothes and bed sheets
Reduces airbrush clogging
Solutions optimized for specific application equipment
Solutions for every skin type
Easy to clean
Only the essential ingredients
Exclusive colour guide balance reduces "post shower disappointment"
Our Products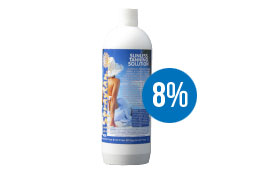 8% Solution
Our 8% spray tan solution is ideal for clients who are light haired, fair skinned with freckles.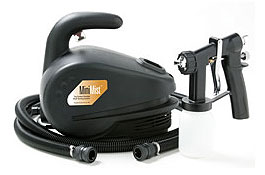 Spraytan Machine
Light weight and perfectly portable, the Mini-Mist® is expressly designed to apply tanning solutions evenly and efficiently.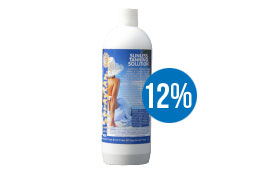 12% Solution
Our 12% spray tan solution ideal for clients who are not sensitive to the sun and tan deeply.
Contact Us
Landline: 021 557 5279
Whatsapp: 072 338 7000